August Wrap Up
Friday, September 04, 2015
Chào các bạn, nào bây giờ mình cùng điểm lại những sự kiện của
Tháng Tám
vừa rồi nhé:
* Đầu tiên là sự kiện LAST SUNDAY MARKET được tổ chức ở Cakes and Ale Coffee
Mình vô cùng thích thú với mô hình hội chợ như thế này. Chỉ mới là lần đầu tiên tổ chức thôi nhưng đã thu hút được rất lớn khách hàng, đa số là những bạn có phong cách hipster, vintage và nghệ thuật một xíu. Vì các mặt hàng ở đây đều mang cá tính rất riêng và đặc biệt, mỗi món chỉ có duy nhất một chiếc, vì thế rất khác với những buổi hội chợ thông thường khác. Lại không hẹn mà gặp được biết bao nhiêu là bạn bè người quen. Trong đó có chị
Thảo Nhi Lê
cũng là một fashion blogger của trang
DAPHALE
, chị
Hiền
founder của
Gypsylala
, chị
Lan
và chị
Bánh Ngọt
. Đi đến đâu cũng đụng phải người quen luôn ấy, mình được một buổi vừa shopping vừa được trò chuyện thoả thích.
_________________________________
This is a flea market sort of thing, but it was organized in a coffee shop, which makes it even more unique. Although there are many many sales and flea markets going on in Saigon recently, but this one absolutely stands out and so different. That's why it attracts a huge number of visitors, which includes lots of artistic people who are hipster-ish and wearing vintage style. I think because those people really enjoy the atmostphere also the items here. All of the items are unique cause they only come with one piece only. Of course, it's vintage and handmade, not mass production, the real point of going to flea market right? By the way I unexpectedly met sooo many friends of mine here. I was so happy not to have just a enjoyable shopping day but also good time catching up with my friends. Big thumbs up!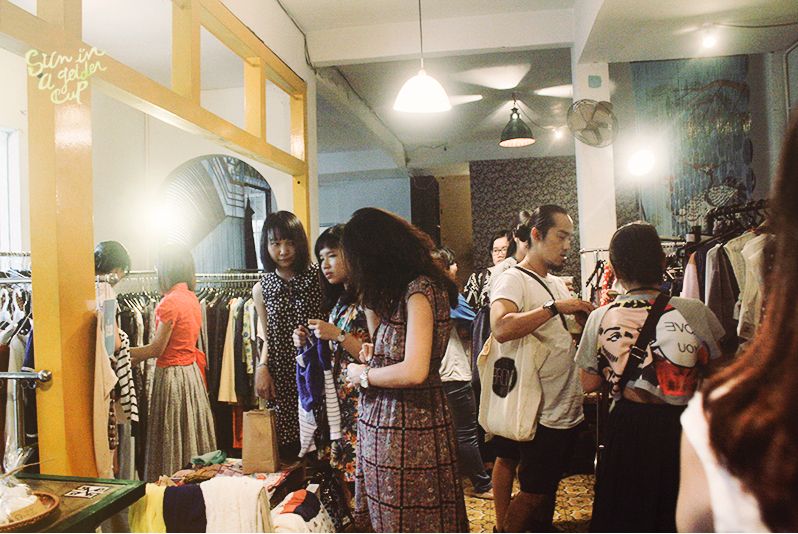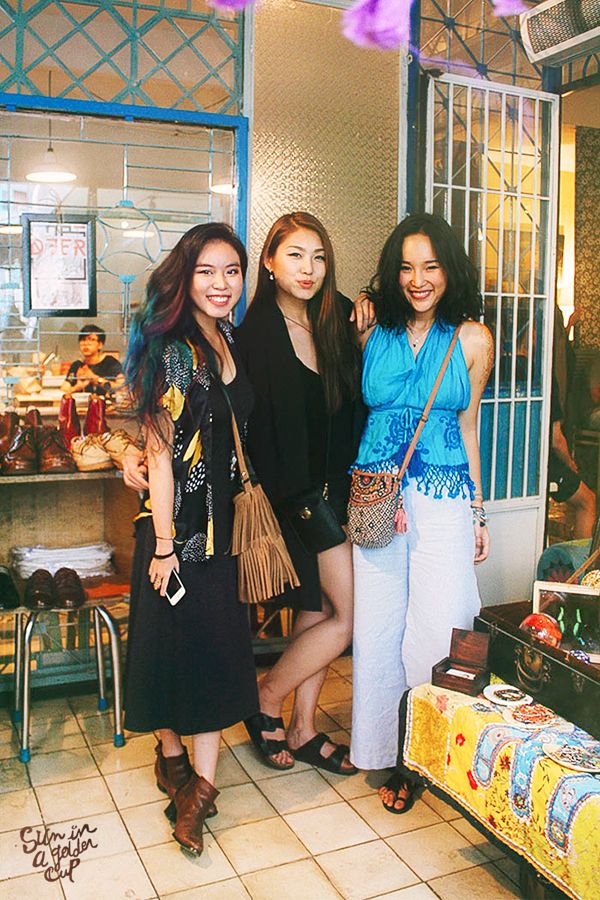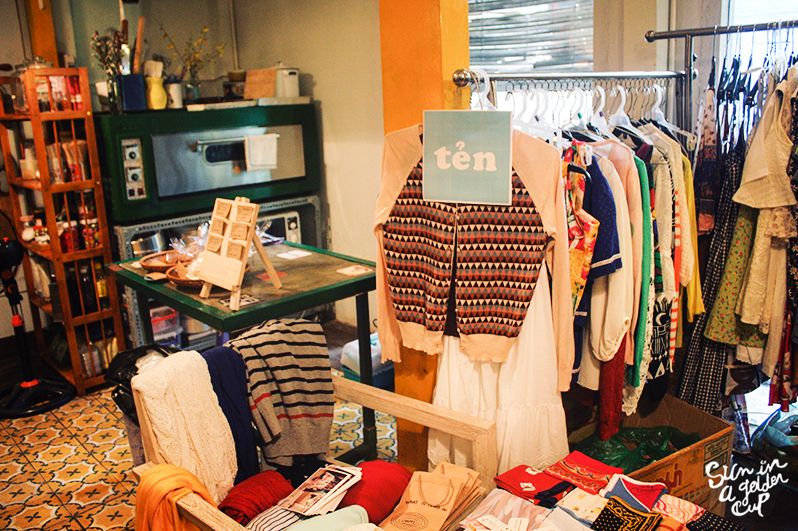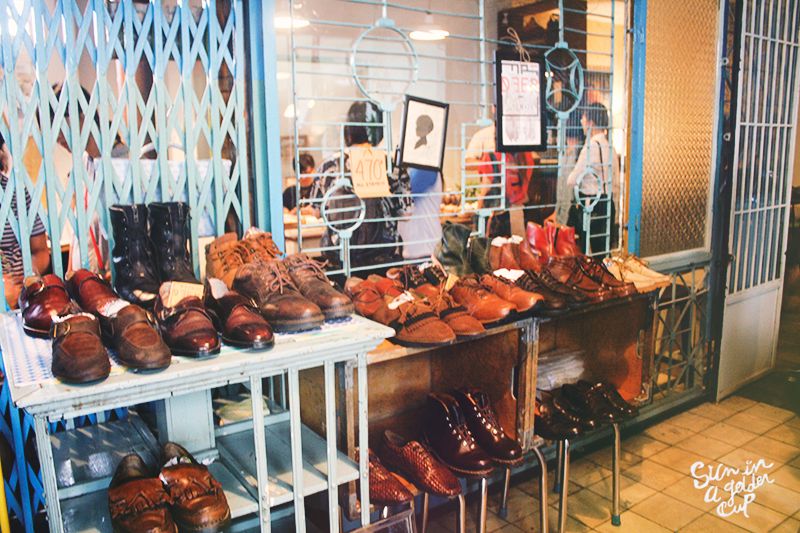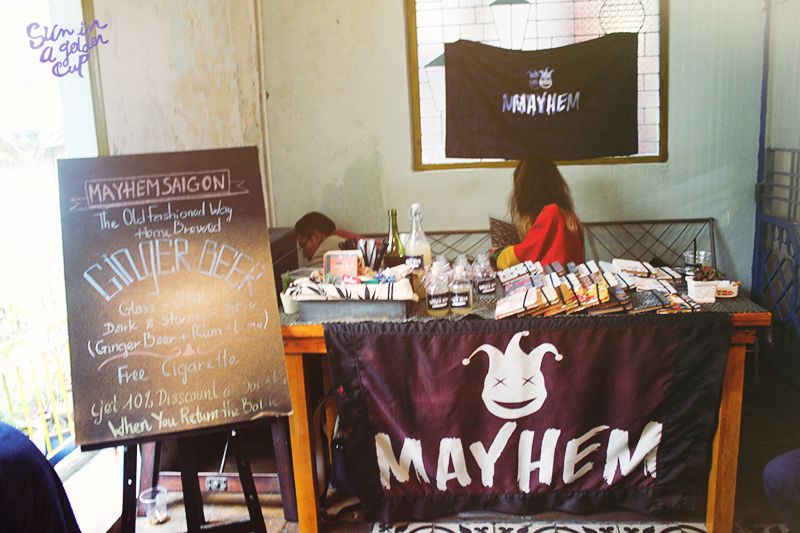 * Tiếp theo là một ngày đặc biệt chỉ có một trong năm thôi. Đó là

s

inh nhật tuổi 22

của mình, ngày mình được sinh ra cách đây 22 năm trước :P
Mình đã có một buổi tiệc sinh nhật thật ấm cúng và hạnh phúc cùng những người mình yêu thương. Một buổi tiệc hệt như những gì mình đã luôn tưởng tượng. Ở một ban công tuyệt đẹp cùa
SHE TERRACE
với ánh đèn vàng lãng mạn, có hoa, nến và rượu vang.
____________________________________
OMG I can't believe it's my birthday coming. Time just flies by so fast. I am so blessed to receive full of warm birthday wishes from all of you in the very early time of the day. Then I got surprised me with this ah ma zing dinner in SHE TERRACE with the most kick ass view of the city. Really enjoy the delicous food, red wine, along with warm lights, candles. I felt so happy that words even fail to describe, like I am the luckiest girl in this world.
Then for the after dinner, we landed at The Observatory for a crazily dancing party night. Such a concidence that night was also the anniversary of Cheezy Gangztaz so Obs had special birthday decoration, with baloons and ribbons. It made me imagine as if this is my private birthday party there lol. I met many friends there too. Overall it was a wonderful birthday atmostphere I've been looking for since a very long time <3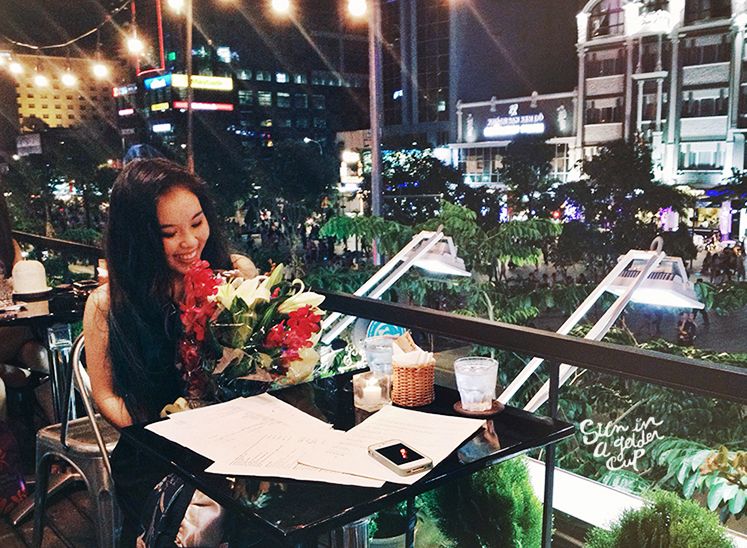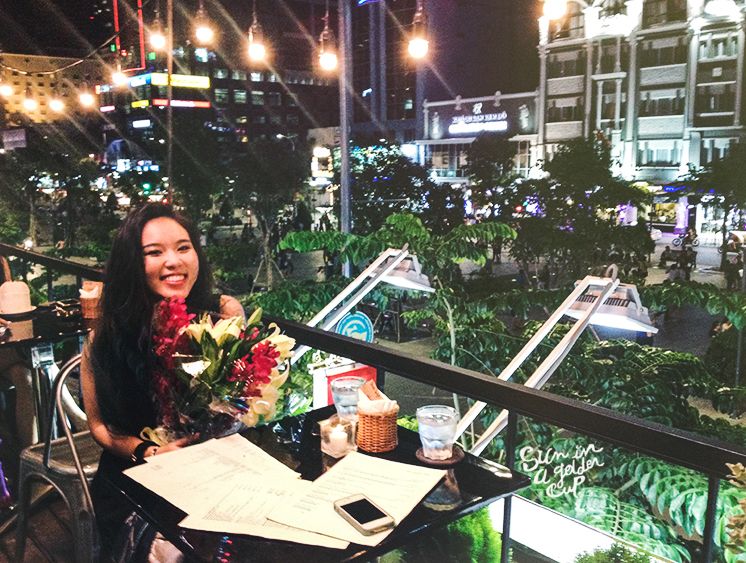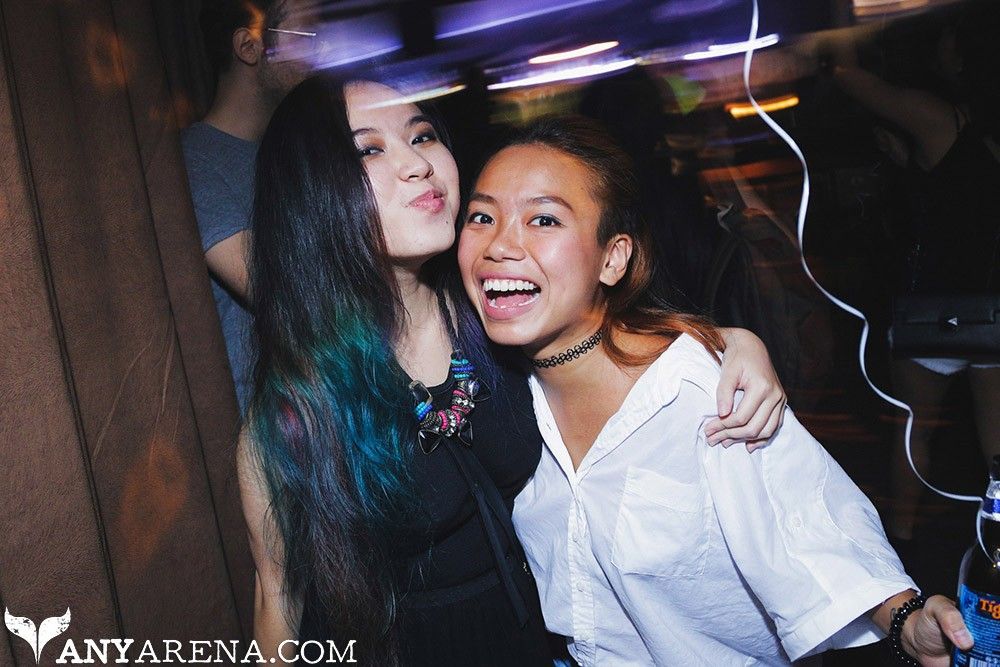 * Địa chỉ truy cập mới và giao diện mới toanh cho Sun In A Golden Cup.
Vừa qua chuyện nhà mạng đã block mất việc truy cập tên miền blogspot đã khiến không chỉ mình mà rất nhiều bạn blogger khác ở Việt Nam gặp khó khăn. Và a lê hấp chắc có lẽ đã đến lúc chuyển sang một giai đoạn mới rồi, mình nghĩ thầm. Thế là mình đã bắt tay vào thay đổi toàn bộ giao diện trước đây vốn quen thuộc trong suốt 2 năm để trở nên dễ nhìn và tương tác tốt hơn với các bạn. Đồng thời thay đổi luôn địa chỉ truy cập để bây giờ không mạng gì có thể block được nữa, hehe.
_____________________________
I just have no idea why does it take such a long time for me to do this. To get a proper domain, and change the template of my blog into a interactive and responsive one. Anyway after a while, I got it all done. Voila! Now as you see, this is the lastest version of it, and I am really happy with the result. Thanks to the one who always push me out of my comfort zone and try to help me to achieve bigger goals.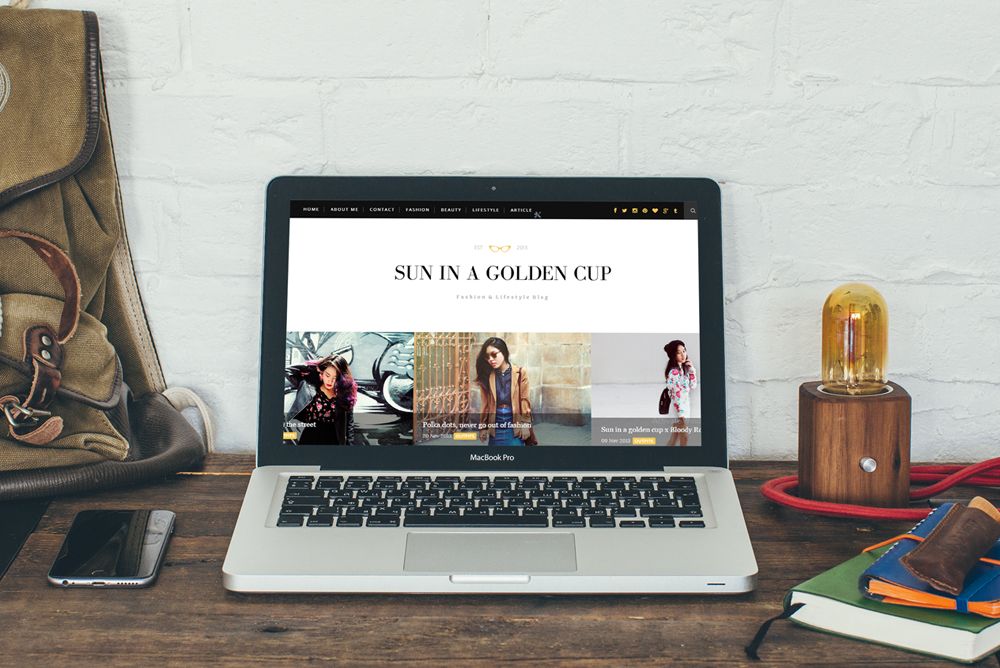 * Chuyến du lịch Summer Holiday Getaway.


Nhân dịp gần lễ 2/9 thì mình cũng đã tranh thủ vác balo lên vai và làm một chuyến đi ra khỏi thành phố, để hít thở một tí không khí trong lành và vận động một tí. Vì ngày nghỉ đợt này không nhiều nên mình và cậu bạn trai chọn một địa điểm khá gần và quen thuộc là Vũng Tàu. Bọn mình đã được leo núi, chạy xe trên đồi, picnic trên bãi biển và đi tàu đường dài... Cho chuyến đi mình sẽ dành hẳn một entry tiếp theo để mà kể hết, với lại post hình và vlog nữa. Vì Vũng Tàu đẹp lắm ấy, Càng đi càng thấy không đâu đẹp hơn Việt Nam quê hương mình, cái này không phải riêng mình công nhận đâu mà ngay cả cậu bạn mình cũng nói thế đấy nhé :P
_________________________________
The holiday is coming, my travel vibe is rising back stronger than ever. So that my bf and I decided to get away from city to breathe some fresh air and enjoy the summer activities. We were hiking on the mountain, riding a motorbike up on the hill, having picnic on the beach and many things more. I am gonna save it for the next post to tell you about the whole trip, also photos and video we had during that trip.